The Premier Online Resource For Kerr Lake Region Real Estate Realtor.
The Premier Online Resource
Kerr Lake Region Real Estate - Realtor
Are you thinking about buying or selling real estate in the Kerr Lake Region? Clarksville, VA is the only town that actually fronts on the Lake. The Lake so large they named it twice – we are known as Kerr Lake or Buggs Island Lake. Put my 30+ years of experience to work for you! We have a wide range of opportunities: small town charmers, country homes, land, estates, and of course Lake front homes and land. I look forward to listening to your needs and finding the right place for you to call home in the Kerr Lake Region.
Your real estate investment is one of the most important decisions of your lifetime. My website is designed to provide you with the information that you need to make an educated decision about the Kerr Lake Region. I am licensed to sell real estate in Virginia and North Carolina. I am here to help you – so let me know what I can do to assist you. Earning your trust is my top priority! Thanks for visiting my website and I hope that you will bookmark this page for future visits.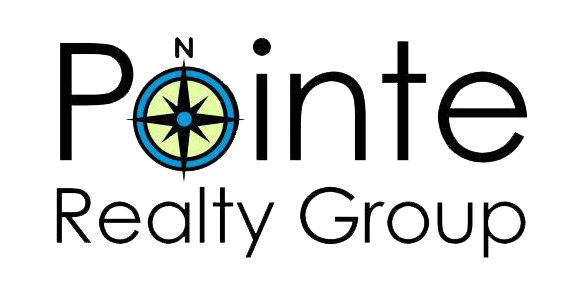 Our online applications make it easy as ever to buy real-estate
Weather you are in the market to buy you've come to the right play.
Virtual Home Tour service provided by Precision Vue.
We bought our house from Karin in September. She made the process smooth and was so great to work with!! I highly recommend working with Karin if you are looking to buy or sell in the area!
Karin helped us to purchase the Morton-Sizemore house a couple of weeks ago and I couldn't be happier. No matter what came up with trying to purchase the Historic Landmark, Karin helped us work through it to get to closing. Second property I've purchased through her and will use her again when the need arises. Very knowledgeable and a wonderful resource of the area!
Karin was wonderful! She made house hunting very easy. She was very knowledgeable about homes we looked at and knows everything about the area. We felt like she went out of her way when we asked questions. If she did not know the answer she had the answer very quickly. She was very responsive, if we emailed her or called her. We would highly recommend her to anybody wanting to buy a home in the area.
I can't say enough good things about Karin. She is extremely professional & made the selling process easy for me & my siblings. After listing the house with Karin it sold in a few weeks. Her knowledge of the area, market & contacts looking to buy make her the top choice for a realtor in our area. I recommend Karin to anyone I know in the market to buy or sell.
Karin is the consummate real estate professional. She understands the market, is clear and concise in her communication and gets you the best deal possible. We highly recommend working with her.
Karin is not only very knowledgeable about all aspects of real estate but she is one of the kindest persons I've met in my life. Karin has gone above and beyond to keep us informed about the entire process of selling our home from the first day we met with her until the final closing date. She is a professional in her field. We felt a warmth about Karin and quickly developed a trust in her that she truly had our best interest in the forefront of this process. This has been the most stress free real estate transaction we've experienced thanks to Karin Kuhn!
Karin helped me to sell my lake house on Kerr Lake. She was knowledgeable, professional, had an incredible network of people to take care of details, took care of details herself readily, and did a fantastic job. She is a real dynamo and just the right kind of person to get a house sold. I highly recommend her
I can't say enough good things about Karin. She is extremely knowledgeable and savvy about the real estate market, and the area in general. It took some time to handle the negotiations with the seller, and Karin was with me and my husband every step of the way. Even in the eleventh hour right before closing, she was there for us, making sure issues that our home inspector found were addressed properly. She even had the grass mowed for us so our new lake home getaway was move-in ready! If you are looking for a realtor to help you realize your Buggs Island Lake dreams, look no farther than Karin.